2008 AAPS Annual Meeting and Exposition Report
Jan 21, 2009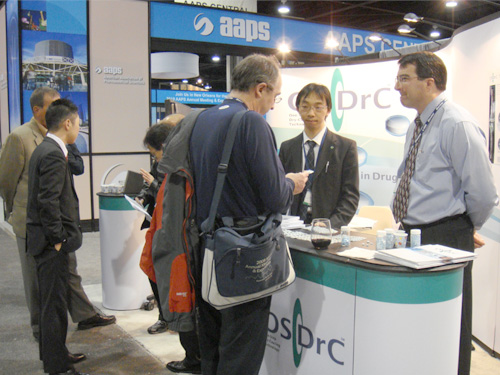 Continuing from last year, we presented the OSDrC technology at the exhibition of the "2008 AAPS Annual Meeting and Exposition" held at Georgia World Congress Center in Atlanta from November 17th through the 19th.
This year, our OSDrC researchers presented a poster session entitled "Development and evaluation of novel dual-pulstile release tablets".
We were able to express the unlimited possibilities in drug formulation development with this technology to the meeting participants through the fruitful and valuable discussions of the effectiveness and possible applications of this technology that took place during the entire meeting.